Regardless of your reason for moving to this beautiful province and the Metro Vancouver area, being prepared is essential. Moving to any new city or province can be an incredibly stressful undertaking, especially if you have no idea what to do or expect when you get there. This page is meant to alleviate some of that stress for you and provide you with a detailed checklist of everything you need to know about Vancouver before moving. In this comprehensive guide, I cover everything from accommodation, transportation, and how to apply for basic amenities.  


1.
What Are The First Steps To Take Upon Arrival In Vancouver, BC?
As soon as you arrive in British Columbia, you need to handle all your administrative tasks. 
These include: Applying for the Medical Services Plan (MSP) from the 
Government of British Columbia
. The online application takes 15 minutes to complete. 
Change all your officially listed addresses. I recommend using an online platform called 
MovingWaldo
. MovingWaldo is Canada's favourite app for address changes. It is completely free and it allows users to notify over 700 public and private organizations about their new address simultaneously. Before moving forward with this, create a checklist of the addresses that need to be changed. 
Once you have handled all your administrative tasks, you should also get yourself a local phone number if you come from outside of Canada. More details on that are provided below.
Check out the video above for the best video on where to live in Vancouver. Metro Vancouver has many home options to fit your lifestyle. 
The first thing to do is find a great 
REALTOR
 who can listen to and understand your needs and goals. 
I have helped many people move and relocate to Vancouver from all over the world. If you are thinking of moving here, check out my other video, Moving To Vancouver? 6 Tips To Make It Easy:
2. What Are The Neighbourhoods Like In Vancouver BC?
For detailed and insightful information about the various neighbourhoods around Vancouver and Metro Vancouver, check out these videos.
Everything you need to know about taxes in Vancouver and BC can be found here: 
Vancouver is widely regarded as one of the most expensive cities in Canada to live in and BC is also considered one of the most expensive provinces to live in.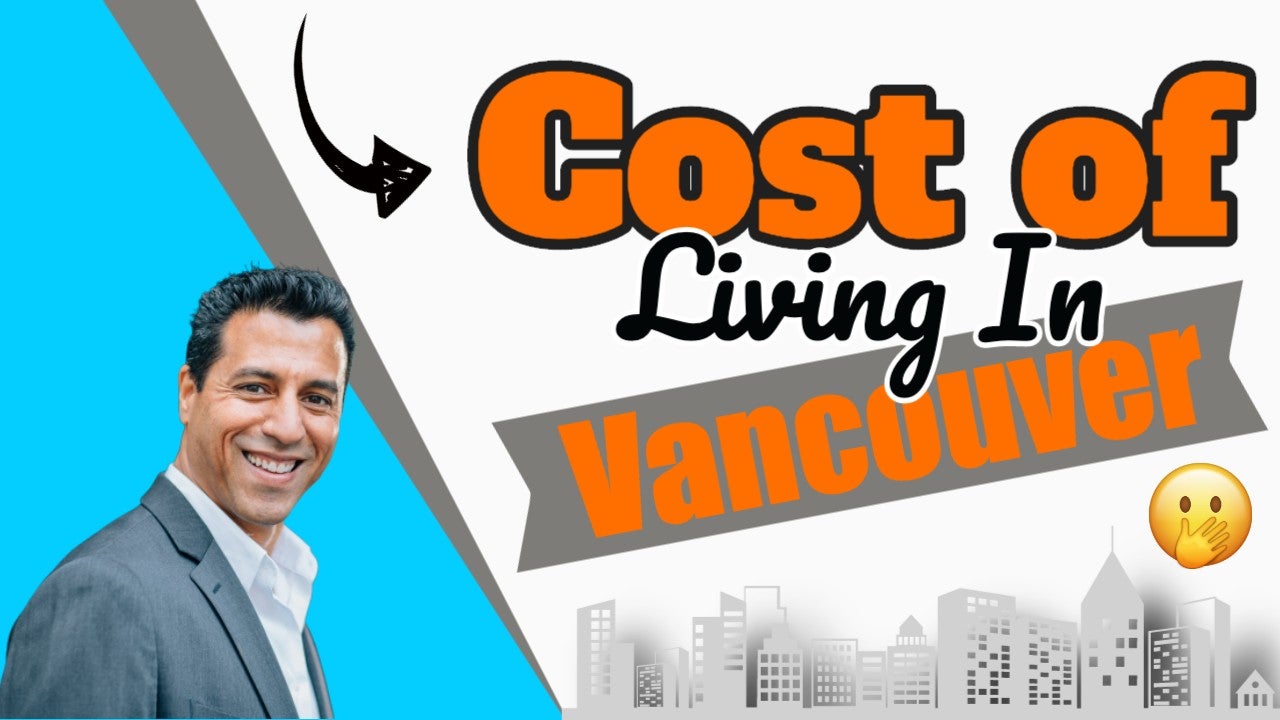 These are the 2 best videos about how to purchase a home in Metro Vancouver. 
If you want to search for a home you can utilize my website which is tied to the REALTOR MLS. The REALTOR MLS is 24 to 48 hours ahead of the public MLS Site so, you'll be able to see the most up-to-date listings using my website. 
Start your search now!
British Columbia's schools are among the best in the world. The cost of studying here is lower than in many other locations. 
Metro Vancouver offers exceptional elementary and secondary schools. Metro Vancouver's universities and post-secondary institutions are known worldwide. There is also support for international students and for those wishing to learn English as a second language. 
Schooling in British Columbia is divided into two levels: elementary school (kindergarten to grade 7) and secondary school (grade 8 to 12). In British Columbia, all children between the ages of six and 16 must go to school or they can study at home. Most children who live in B.C. can go to a public school for free, go to a private independent school, or study at home. 
There are eleven school districts in the Metro Vancouver area and placement at a public school is dependent on a child's location within a particular school's catchment area. If you are wanting to enroll your child in a public school, you should consider carefully where you choose to live in the metro area. 
There are a number of excellent private schools in Vancouver. Unlike public schools, enrolment at private schools is selective and one should apply well in advance if they wish to find a place for their child at their first choice. 
Private schools are managed independently and have more freedom to follow their own curricula. However, they are still regulated by the British Columbia Ministry of Education, and some are even partly funded by the provincial government. 
There are also a number of international schools in Vancouver and the greater British Colombia region for those who want their children to continue education under the curriculum of their home country.
Haven't got a clue what to do with your kids in Vancouver, B.C.? Need a new idea instead of the school playground? Don't worry, I've got you covered. Check out this terrific article written by Chad Montgomery, of
Parent Intel
, who's a father of 3 and has lived in Vancouver for over 30 years!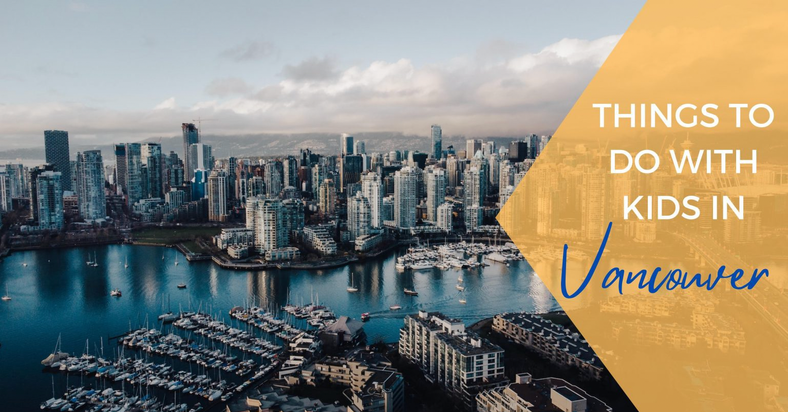 I and many other real estate agents in Vancouver do not deal with rentals as it requires a separate license. It can be a difficult and daunting task to search for rentals here in the city. Below are some paid and free ways to find yourself a rental home.
REW.ca
 has just added rentals to their website. This is fantastic news for anyone looking to rent a home. They have already added 10,000 rental listings in British Columbia, Ontario, and Alberta, with more to come later this year. Check it out 
HERE
.
If you are planning on purchasing a home in Metro Vancouver, you may want to consider renting a furnished apartment on a month-to-month basis. Although it is slightly more expensive than renting an unfurnished apartment, it should only take a month or so to find a home and it will offer you the best flexibility to pull the trigger the moment you find the right home to purchase.


You can find apartments for rent using a number of different online platforms such as Craigslist, RentBoard, AptRentals, Kijiji, ApartmentLove, and various others. All of these platforms come with unique metrics to help you select an apartment within your budget rate. You should also note that the rental costs will vary widely depending on the neighbourhood. Once you have signed your lease, don't forget to take out a home insurance policy. Renter's insurance covers your belongings (your TV, clothes, jewelry, etc.) and it is affordable. 
Take the time to get home insurance quotes and compare coverage and prices available in Metro Vancouver.

The common term for leases in British Columbia is "fixed-term tenancy". I shall continue referring to them as the lease for convenience's sake.
In British Columbia, most leases are available for periods of 6 months to 1 year. 
The landlord must provide a written agreement of tenancy, and the potential tenant is required to make a security deposit. The leases must include the period of tenancy, the rental agreements including the provided utilities, electricity bill, etc, and information regarding all refundable and non-refundable fees. 
Metro Vancouver has a fantastic public transit system and there are various options for public transportation. 
These include Bus, Community Shuttle, SkyTrain (a fully-automated rapid-transit system with various lines, including one connecting downtown Vancouver to YVR airport.), SeaBus (a passenger-only ferry service), and West Coast Express (a commuter rail service).  
The Metro Vancouver area is divided into zones and fares for transit travel depend on how many zones one is travelling through. Translink recently introduced the Compass Card system. 
Compass is the reloadable fare card that works everywhere on transit in Metro Vancouver. It's convenient, easy to use, and secure. Simply load Stored Value or a pass onto your card and tap your way across the system. You can find out more about 
Compass Card here.
 If you move to Metro Vancouver or the Lower Mainland, you can refer to 
TransLink
 for a public transportation schedule. 
Vancouver now also has ride-hailing services and platforms Uber and Lyft.

Electricity in British Columbia has not been deregulated. As such, all of the electricity system in British Columbia is provided by a publicly-owned company called 
BC Hydro
. All residential customers are charged a certain rate for electricity until a specific limit. Beyond that, the rate of electricity increases with increased usage. 
The provision of natural gas in British Columbia was deregulated in 2002. As such, you can choose your own natural gas retailer. The largest is 
Fortis BC
. Other popular and reputable residential natural gas providers in the province are Access Gas Services, Direct Energy, Just Energy, Planet Energy, and Summitt Energy.
There are dozens of internet service providers you can approach regarding your internet needs in Metro Vancouver. 
You also have no dearth of options regarding cell phone carriers in the city. You can refer to 
Planhub
 to select a cell phone plan that suits your needs.
13. Where Should I Get Food, Alcohol, And, Other Amenities In Vancouver BC?


 Food: British Columbia has a wide range of locally-sourced food options that range from salmon, oysters, and other seafood to a wide range of seasonal fruits and berries. British Columbia also features a wide range of Farmer's Markets, especially in Vancouver.


Alcohol: Unlike Europe or the United States, you cannot walk into any corner store to buy alcohol here in Vancouver, BC. The prime source of purchasing a wide range of alcoholic beverages in British Columbia is BC Liquor Stores. You can also purchase them from private liquor stores and beer and wine stores. The legal drinking age in the province is 19, so you cannot purchase liquor if you're below that age. The province has just allowed the sale of wine in some grocery stores such as Save-On-Foods but it is still very limited in the number of stores offering this service.


 Prescription Drugs: You can purchase prescription drugs from any pharmacy or pharmacist associated with The British Columbia Pharmacy Association. The BCPhA is an organization that supports local pharmacists and pharmacies in the province, and there are over 900 pharmacies that fall under their umbrella. You can also find national pharmacy brands like Shoppers Drug Mart and London Drugs just around the corner from pretty much any street in British Columbia! If you're a Costco member you can find a pharmacy there as well.


Hardware and Tools: If you need tools to work on your home, you can find hardware stores near your locality at Home Hardware, Canada's premier online platform for hardware and home renovation needs. If you're looking for an on-site hardware store, you can locate the nearest Rona or Canadian Tire, both of which happen to be Canada's top departmental stores. There are also many Rona and Home Depot stores around Metro Vancouver
If you really want to stay on top of all you need to know about living in Vancouver, subscribe to my 
Youtube Channel.